Learning from Athletes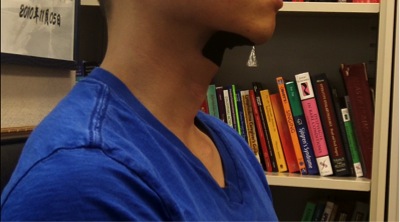 Kinesiology tape is an elastic tape, made popular during the last 10 years with its use by high profile athletes including USA volleyball star Kerry Walsh-Jenn
ings, Italian soccer player Mario Balotelli and Serbian tennis champion Novak Djokovic.  At UC Davis Center for Voice and Swallowing, we are investigating the use of kinesiology tape in the treatment of both voice and swallowing disorders.  We believe that kinesiology tape may offer a novel therapy technique to improve patient care and results. There are a variety of uses for kinesiology tape, but available data is limited.  We are excited to embark upon this research, the results of which have the potential to greatly enhance the way we treat voice and swallowing disorders.